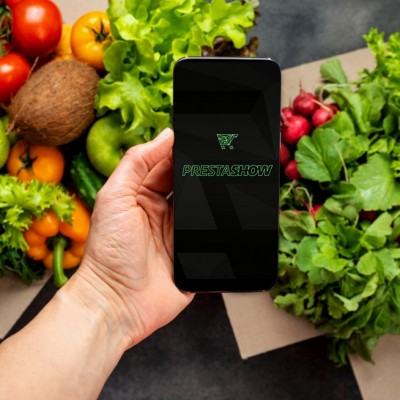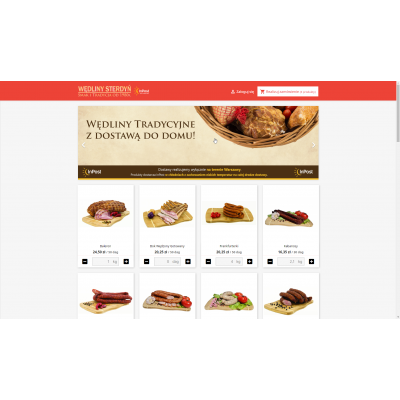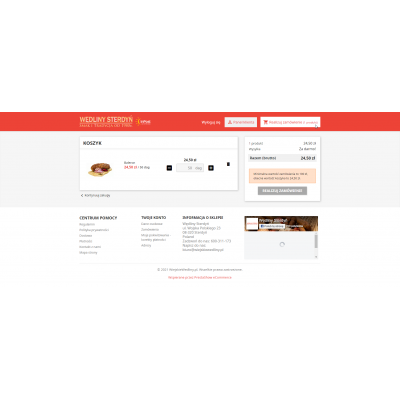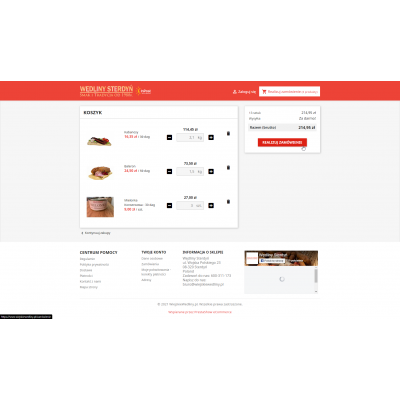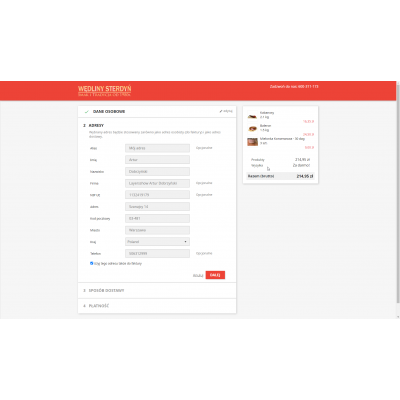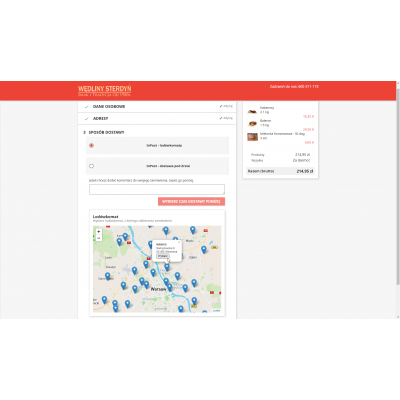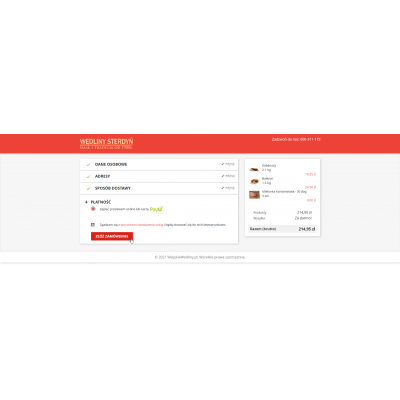 Ready-to-go Neighborhood Online Store
Ready-made, professional and easy to use online store for your local business: vegetable store, bakery, grocery store, butcher store or service point
Pay only when you use it - fixed monthly fee, no hidden fees or micro-payments
No commissions - 100% of payments for your orders go straight to your account
Administration panel to manage delivery methods and payments, products, prices, promotions and customer profiles and orders
Convenient delivery methods: self-delivery in fixed zones, personal collection of packed purchases, InPost Door-to-Door courier and InPost fridge vending machines
Modern payments: electronic payments, Blik, ApplePay, GooglePay or payment on delivery
Sale of products by pieces, kilograms (g) or liters (ml), in promotions or sets
Technical support through a convenient HelpDesk system
Extensive knowledge base with video instructions
Your local business on the Internet
Neighborhood Online Store is a professional online store ready to enhance your stationary sales. Modern, lightweight and easy to use online store will bring your service, catering or retail outlet to the Internet.
How was the PrestaShow Online Store created?
At PrestaShow, we've been creating online stores for a decade. We know that despite the growth of the eCommerce industry and the availability of many tools, taking your business online takes time and basic knowledge.
We built our online store on the popular, open source PrestaShop engine, which you can read about in this article. PrestaShop is a professional online sales platform used by stores around the world. In Poland PrestaShop is used by over 20.000 online stores!
Our experience in building eCommerce solutions and PrestaShop allowed us to create a ready to use online store. We have selected the best features and encapsulated them in the form of a ready-to-use subscription-based online store.
A set of the best features and tools necessary to start selling
We designed the whole thing so that you don't have to worry about anything. We do not mediate in your business. We provide you with a ready-made store on a safe and fast server. Treat the store as your own - income from sales goes directly to your account.
Introduce a breath of modernity to your business:
Grocery and vegetable stores
Bakeries and pastry shops
Wine, spirits and gift stores
Catering establishments and bars
Service outlets, haberdasheries, stationery...
Do not worry about technical parameters and IT issues. Your store is taken care of from the technical side by our administrators who take care of quality maintenance and security.
To get started you just need a little time and willingness.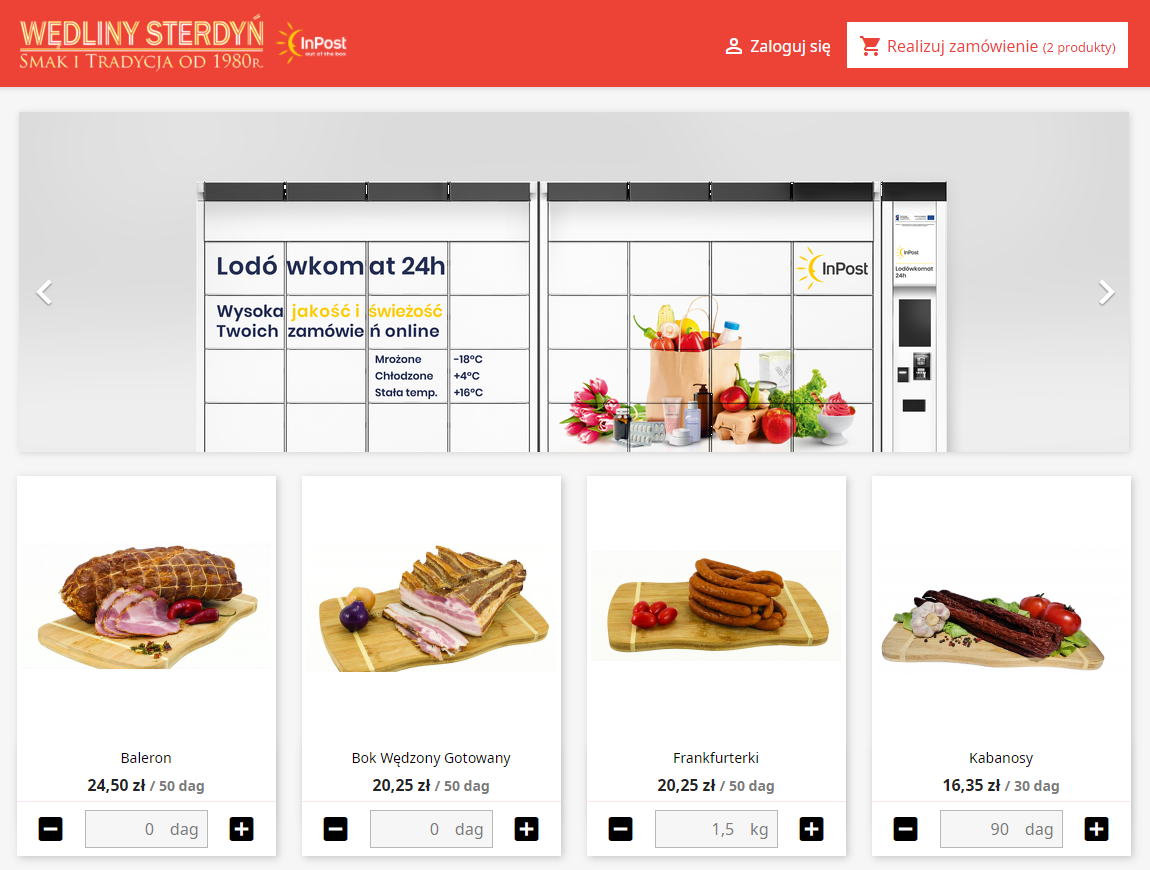 Admin panel
Convenient and easy to use admin panel, where you can adjust your store to your industry, add products, process orders and contact your customers.
Add products manually or quickly import and update everything from Excel or popular XML format
Set product names, pictures, available quantities, descriptions, composition, price and taxes, even translations into other languages
Sell by the piece, in liters (ml), kilograms (dag), in sets and promotions.
Payment methods
No middleman in your business! Payments for purchases go directly to your account:
Bank transfer
PayPal
Electronic payments including Blik, Apple Pay, Google Pay, Przelewy24 and PayU
Payment on delivery in your store
Delivery methods
You can handle deliveries on your own or by integrating with external logistics services:
Personal pickup - customers will pick up their packed purchases at your location
Flexible delivery times and zones - you can deliver for free or for an additional fee
Refrigerator kiosks InPost
Door-to-Door InPost
Quick shopping for your customers
One-Page online store - all products on 1 page. Convenient for shopping on mobile devices and computers. Customer can place an order as a guest or by creating an account.
Shopping cart is a masterpiece, so your customers can quickly choose a delivery method or personal pickup and pay for your products.
Streamlining your business
We've left only the essentials in the store so you can quickly add products, check orders or issue invoices. With Osiedle Online Store you get our technical support. If any element of the store causes you a problem or you want to expand the possibilities of the store with new functions - we will help you efficiently.

Extra features you can use for free
We have equipped the Neighbourhood Internet Shop with several extras which, if you wish, you can use for free and without limitations. Here are some of them:
Promotions, banners and discount codes - give out discount codes, create promotions, lower prices
Custom domain - plug in yourown domain
Massive management of wholesaleprices, saleprices, margins and mark-ups
Automatic invoicing - automatically generate VAT invoices or personalised invoices instead of receipts (read an interesting article about abandoning receipts)
Loyalty program - customers collect points for purchases and can use them for future purchases or exchange them for a bonus that you indicate
Integration with Facebook and Instagram profiles
Integrationwith Google Analytics - analyze your customers' origin and traffic in your online store
Price comparison and marketplace integration - upload your products to Facebook, Google, Ceneo, Skąpiec and others.
Gallery - upload photos of your store or service point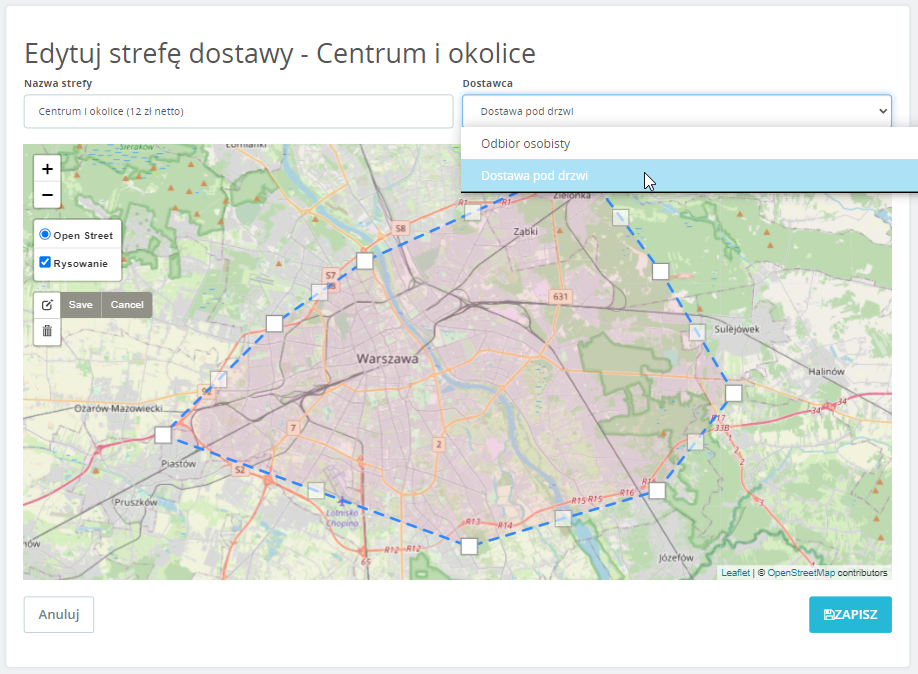 No additional and hidden fees!
As a part of the fee, you receive a ready-to-use Internet Store for 1 month, with a guarantee of possibility to renew it for the same price for the whole period of use.
5 steps to get started
Buy a ready-to-go online store for any number of months.
You will receive access to your store within 48 hours.
Set your name and domain, address, opening hours, colors, delivery and payment methods
Add products manually or import from Excel (CSV)
Activate the store and expect purchases. The store will inform you by email and in the admin panel about orders waiting to be packed.
Once your store is up and running, you'll need to take care of promotion - inform customers, put up posters on doors, distribute flyers or invest in local advertising on social media, maps and Google search.
The last step is order fulfillment - waiting for customers to drop by to pick up their packed groceries or delivering their purchases to their door.