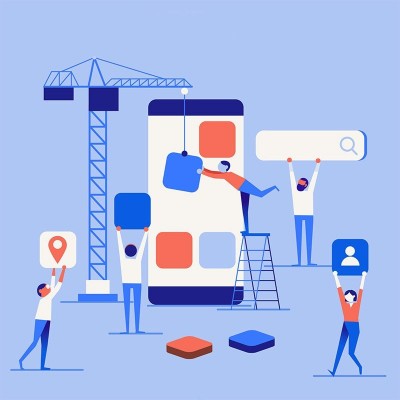 Developers Tools for PrestaShop
Translations: EN, PL
Reference: PShowDevTools
An tiny module that streamlines work with the development version of your store
Protect yourself against duplication of content and loss of SEO value - noindex & nofollow
Speed up work with the source code
Force the login and password before entering the store
Module that streamlines the management of the developer version of your store. Hide the store from search engines, secure access to the store with a password prompt and improve your work with the source code.
Access to the store only after logging in
Turn on password protection for PrestaShop store. The user will have to enter the login and password that you will set in the module configuration to view the store.
PrestaShop noindex and nofollow - secure SEO value
Add noindex and nofollow tags to all store pages. Thanks to this, Google robots will not index your store, thus avoiding e.g. content duplication.
Avoid redirecting to the homepage
PrestaShop normally redirects traffic to the main store domain. You can turn off this redirection, which will improve the work of programmers in the store, e.g. when running a store outside the store's domain.
Hook details in the page code
Enable display of hook details in the store code. Thanks to this option you will find out which hook and module the given piece of code in the source of the page comes from.
Set up and forget it
Simple and quick configuration of the module will allow you to secure a development store in less than a minute or effectively disconnect any store from the visibility of customers and Google.
The module is translated in Polish and English.
Technical requirements
PHP in version minimum 7.1. We recommend PHP 7.3 for maximum performance and security
IonCube extension
Nginx or Apache server
MySQL > = 5
Optional extensions for performance optimization: mcrypt, openssl, zip, curl, gd, pdo, varnishd, mod_pagespeed, memcached, apc
PShowImporter module only: required PHP extension libxml in version > 2.9.3
PShowFacebookIntegrator module only: PHP 7.2 for Facebook API support
More about requirements and benefits from it you could read in our Knowledge Base.
Technical support that works
Together with the module, you get 3-month access to support and updates. If your support period expires, you will be able to continue using the module. You can reactivate access to support and updates at any time - see available packages.
Support helpdesk.prestashow.pl
Help in installing and using our modules.
Guarantee of correct operation of the module in your store.
Possibility of paid extension and adaptation of modules to your needs.
On HelpDesk you can order any programming and optimization work for your store and server.
Additional works are priced in advance and implemented due the agreed date.
We process 67% of HelpDesk requests in less than 24 hours.
Modules updates
The latest solutions and security fixes.
Work with the latest version of PrestaShop and PHP.
The modules will inform you about available updates and news in back-office.
You can update the module with 1-click.
Before updating, the module backup its files. In case of any problems, you can quickly restore previous version of module and contact us for help.
License to use PrestaShow modules
Detailed information about the licenses of our modules you will find on this page. Below we describe the most important information regarding the use of our modules and license:
You can use the module without any time limits in one store: 1 module = 1 license = 1 domain.
You can assign the module to the domain yourself after logging in to My Account in our store
You can also use the module in the test store: dev.domain.com, test.domain.com or beta.domain.com.
It is possible to change the domain for your license. For this purpose, please contact us at kontakt@prestashow.pl
You can modify the source code of the modules in tpl and css files. Modification of the engine (core) of the module is associated with the loss of warranty.
You can restore the warranty by installing the unmodified version of the module downloaded from My Account.
Demo
You could test module in our demo store (link in

upper section

)
Some of our modules have demo-content installer
If demo content installer is unavailable please remember to configure module first
You could change demo language in demo store top-menu
Demo store will be automatically deleted after 48 hours
In case of problems with demo - please contact us

Brak powiązanych wpisów blogowych.