After placing an order in your Client Account, you will gain access to the purchased modules. To download the module: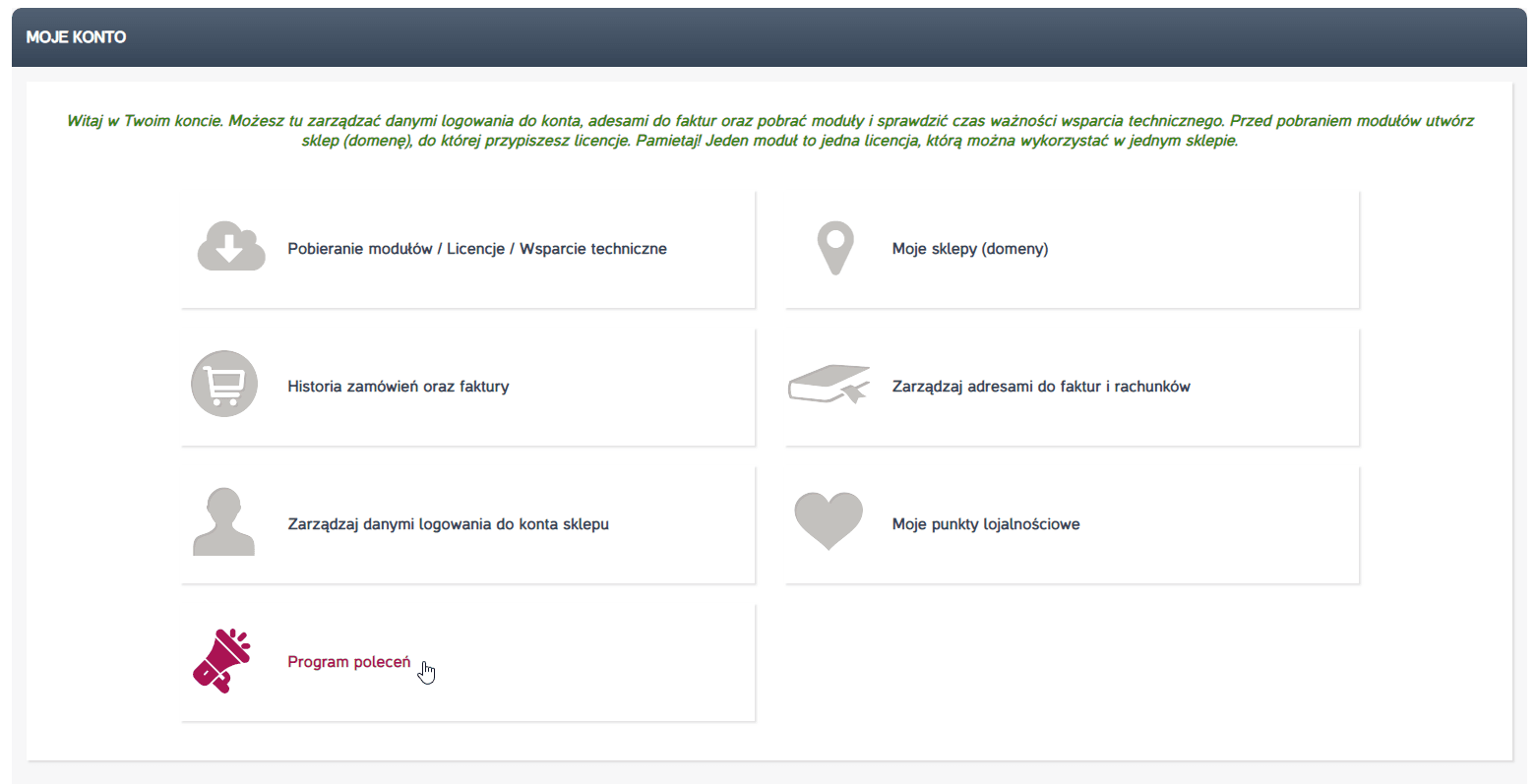 2. Go to tab "My shops (domains)" and click ADD SHOP in top rigt corner:

3. Fill your own name and domain name (without www and https:// - just domain.com):

5. In the list of your Licenses, find purchased module and assign it to the created store (domain) by clicking SELECT THE STORE:

6. After assigning a license to the domain, you will be able to download the package with the module:

7. Installation in your shop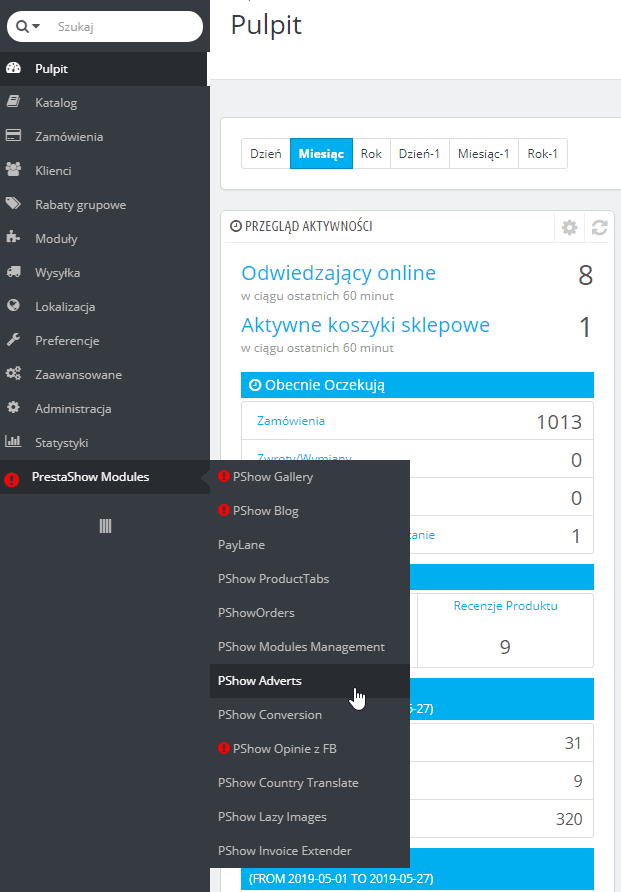 A red exclamation mark next to the module will inform you about the available update. To update the module - go to the module and click "Update".
You can use the free installation of our modules in your store at any time.