PrestaShow Partner & Reseller Program
We offer two methods of partnership cooperation, thanks to which you will participate in the sale of our store:
Recommend, earn commissions and offer lower prices to your customers
Sell your modules in our store
Reseller - recommend and earn
Our Partner Program is based on a module that you could find in our store. You can buy the module, install it in your store and check how its operate. We believe that this approach will guarantee transparency of the principles that should be followed by any affiliation. We are trusted by these value ​​when we've creating the module and our Partner Program.
The Partner Program is connected to orders database of our store. After joining the program, you'll have access to orders that generated your recommendations.
To help you recommend our modules and services, we offer a start-up 15% on every order coming from you. You can split 15% into a commission for yourself and for customer discount. For example, you recommend a module worth 100 EUR net:
Your client will receive a 5% discount - he will pay 95 EUR net
You will receive a 10% commission on the purchase of your client - 9.50 EUR net
Recommend our modules using a unique URL link or discount code. If a customer creates an account from your URL link, you will receive a commission on all purchases for the next 12 months!
Join the PrestaShow Partner & Reseller Program
Create an account in our store
Go to Your Account > Referral Program
Click the request to join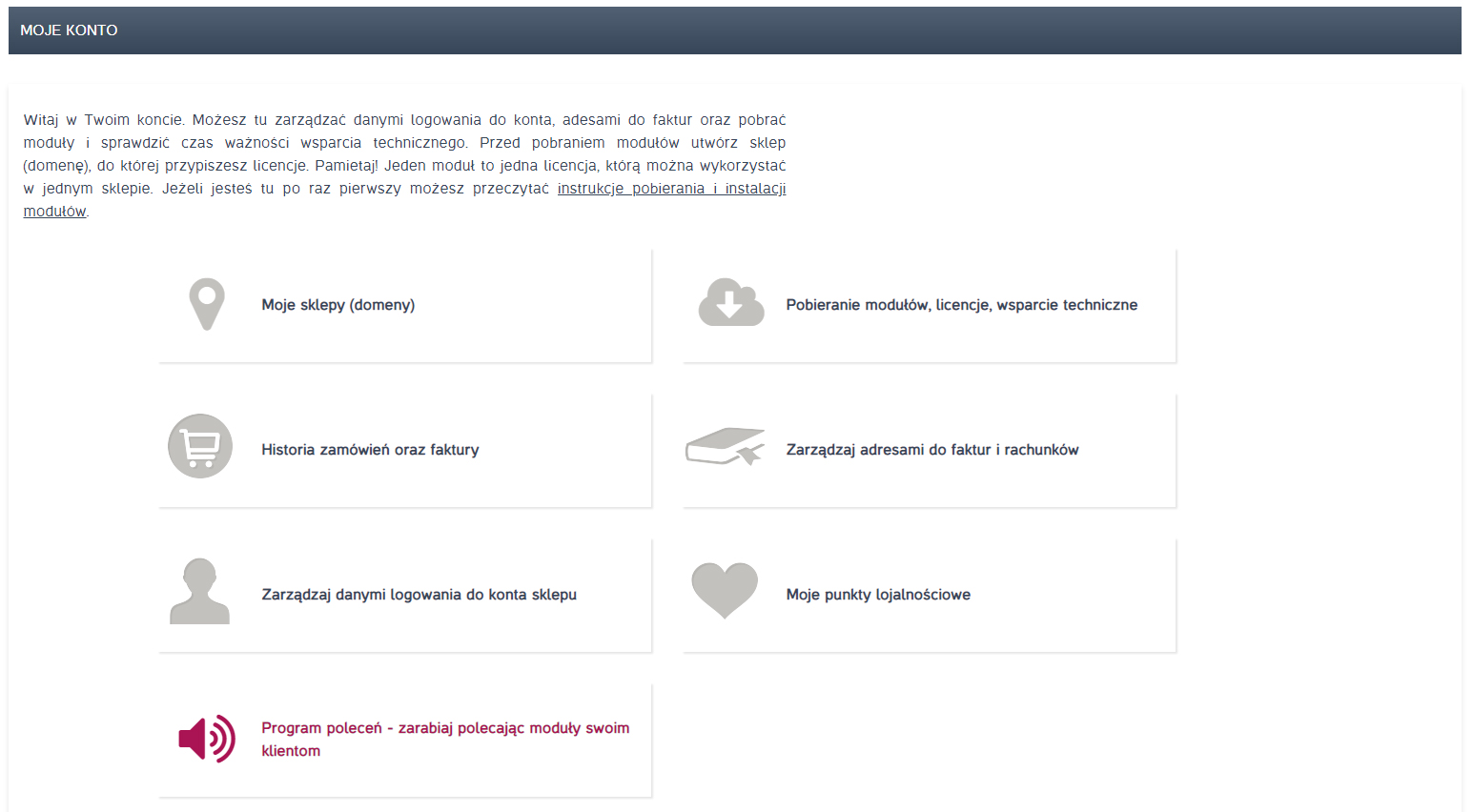 After accepting your application you will receive:
Individual affiliate link and coupon code
Access to orders and received commissions
Option to settle or exchage commissions for a discount coupon
Are you developing PrestaShop modules?
Are you a programmer or an agency creating modules for your clients? Feel free to contact us if you want to put your modular solutions in our store.
Cutting-edge architecture that automates the process of module creation and update
All the benefits of the GIT version control system
The skeleton of our module is responsible for compliance with each version of PrestaShop as well as for updates and individual extensions
Thanks to our technology you will focus only on the module's logic
HelpDesk panel and Knowledge Base, thanks to which you will provide high-level support
An efficient process of tracking and correcting errors
International cover