Modules and services at sensational prices

BLACK WEEK

ALL MODULES 30% OFF
In our store you will find unique modules and services with which the development of your store will be more pleasant and much faster.
Check out the new and most popular modules and buy with the biggest discount available this year! For each module you get 3 months of premium support. Support accumulates on your account :-)
FEEDBACK FROM OUR CUSTOMERS
All reviews of our services are verified and come from PrestaShow customers. If you want to learn more about how we process feedback, please read our Terms and Conditions.
BESTSELLERS
Appreciated by thousands of PrestaShop stores in Poland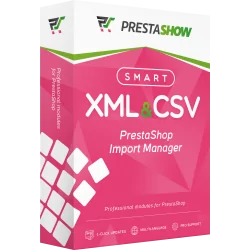 SERVICES WITH WHICH YOUR STORE WILL ACCELERATE
Services are provided by professional developers
REVOLUTIONARY
Transform your store for the better
NEWS
Chosen by large online stores
75,00 EUR

-5%

71,25 EUR

(inc. VAT)

200,00 EUR

-15%

170,00 EUR

(inc. VAT)

200,00 EUR

-10%

180,00 EUR

(inc. VAT)